Posted by Monique L. on 18th Jul 2022
You read that right! Join us August 8th - 10th at the Las Vegas Convention Center at BOOTH #55338 for the Magic Las Vegas Fashion Tradeshow! We will be open Aug 8 & 9 9:00AM-6:00PM and Aug 10th 9:00AM-4:00PM.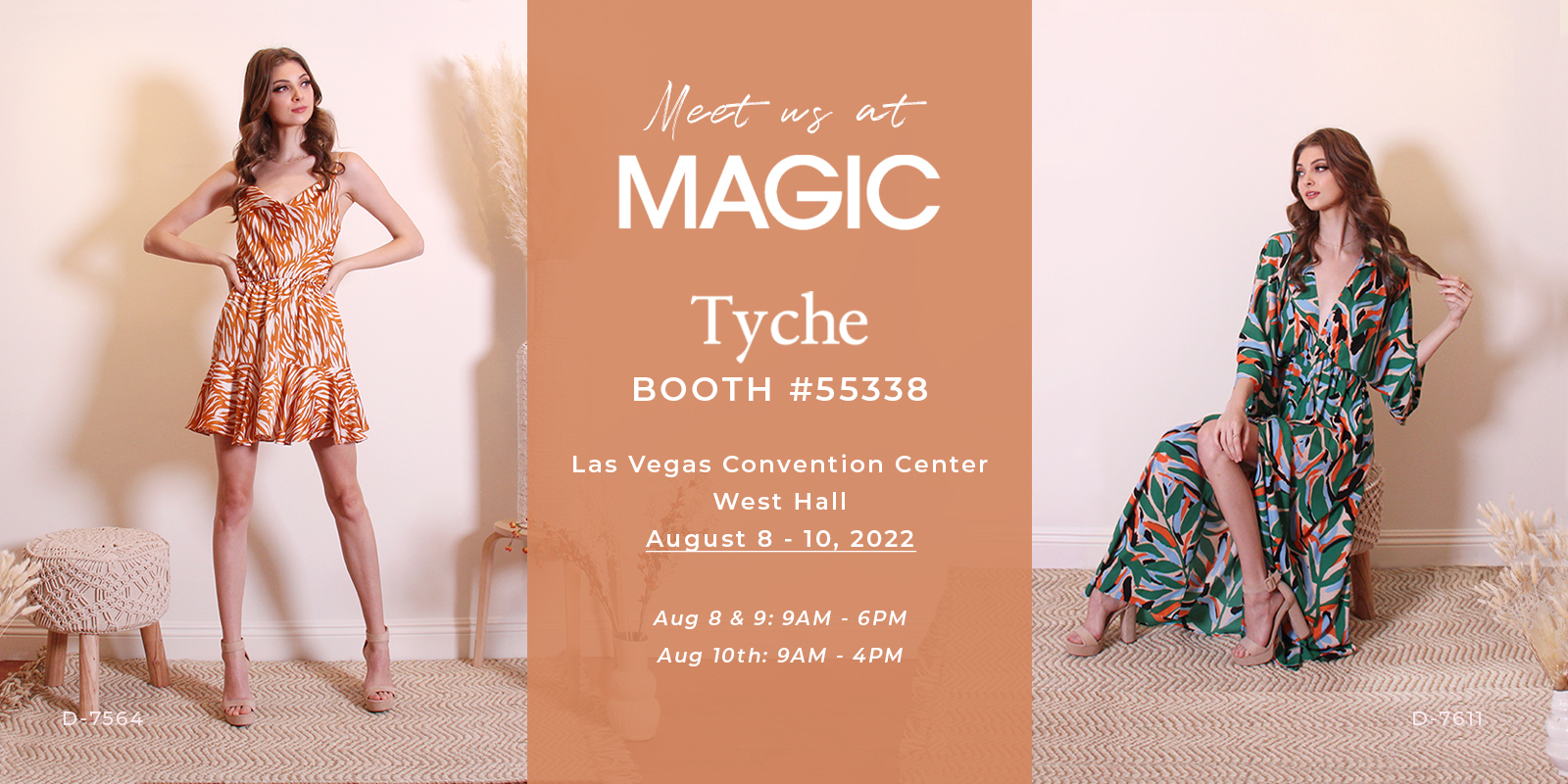 Next month's show will showcase all of our newest (unreleased) prints, Fall colors and NEW bodies. MAGIC guests will be the first to browse and order the collection. We highly recommend attending the show to be the first to place orders on this collection because it will SELL OUT! Follow our latest updates on Instagram at instagram.com/Tyche_Losangeles / @tyche_losangeles

Please direct personal questions about the show to instagram.com/magicfashionevents / @magicfashionevents
Grab your walking shoes and plane ticket and at meet us in VEGAS!

Magicfashionevents magic fashion events wwd wwdmagic las vegas convention center vici vicidolls vicicollection viciwholesale viciwholesaler where does vici get their clothes where does vici buy buyers clothing manufacturers wholesale wholesaler wholesale clothing fsahionnova skims goodamerican made in usa kyliecosmetics rare beauty rhode hailey beiber bella hadid