Posted by Tyche on 10th May 2021
Introducing (an absolute MUST-HAVE of the season) Matching Sets!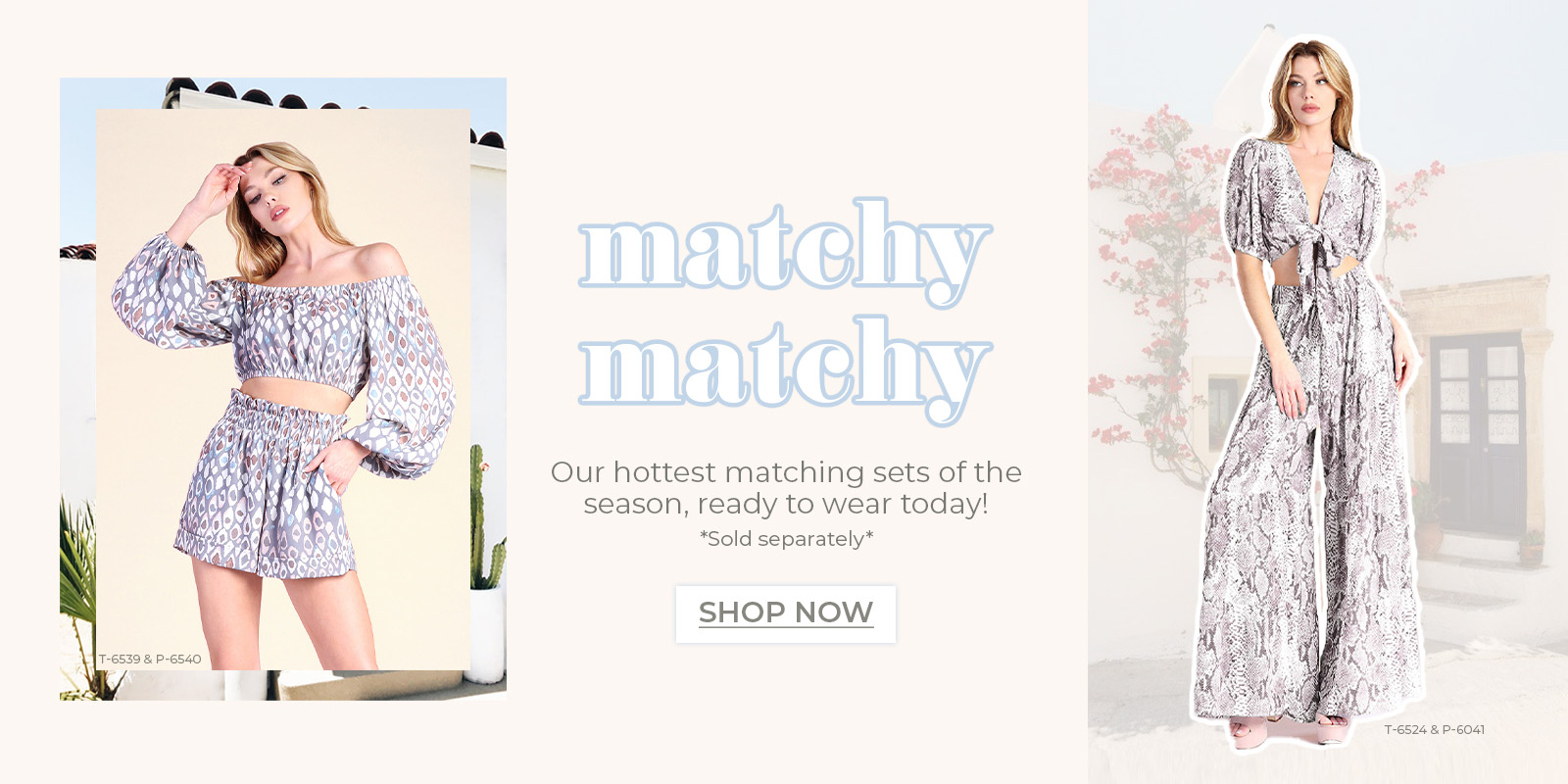 Our Matchy-Matchy Collection is FILLED with pieces that have corresponding tops/bottoms that create a matching sets by print and/or color-way! Check out our collection and create looks based on your personal style. All pieces SOLD SEPARATELY.
Take a look at some of our favorite looks!